Discovery Of Game Innovations
DOGI is a platform hosting blockchain based crypto games to assist development teams maturing into the next stage of growth and to present the users high quality games in the trusted shared economy of blockchain games.
Coming Soon!
Scroll down
Our mission is to discover, recommend and grow the talented and credible crypto games and developers, engage players in sharing the economy created by the blockchain technology, from early stage to scalable growth. In this economy everyone has a chance to participate, contribute and get rewarded. The ownership is decentralized and recorded openly, so is the possibility.
Platform As A Service
DOGI platform aims to change the condition of the game industry by performing deal sourcing and selection of entries including teams and their games, through the combination of applying blockchain technology to build a new ecosystem and our vast network in the gaming industry as well as access to the smart capital.
Backing a project on DOGI:
1. Discover projects that you find interesting on DOGI. Decide on digital assets you like to own
2. Select the support method and amount
3. Use Ethereum Wallet. Allocate amount of cryptocurrency to make payments
4. After the sales complete successfully, you'll get rewards depending on your pledged amount
Creating a project on DOGI:
1. Create a project and fill in the information
2. Submit individual or company materials to verify your identity
3. Submit the project to the DOGI team for project review and consultation
4. DOGI provides a contract demo, which is then completed by the developer
5. The developer deploys the pre-sale Smart Contract on Ethereum
6. The project launches on DOGI and the pre-sale is initiated
Benefits
1Game developers and their crypto game projects receive FREE platform services to establish pre-sales of collectible digital assets and subsequent launch
2Users/players have choice of high quality games and trusted teams.
3A shared-success mechanism tokens that reward every participant.
4Marketing and promotion power.
5Access to further capital funding.
6Potential to participate DOGI Accelerator Program and absorb synergy by working with other like-minded global teams.
7Investors have access to highly qualified deal sourcing
8DOGI Platform Service - Completely FREE.
Team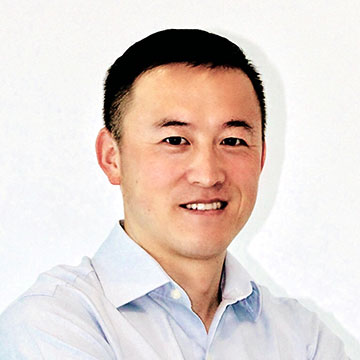 Harry Xiao
Founder and Chairman, DOGI
Founder/CEO – Downjoy (D.cn), HuHuVR, AJoy Lab. Serial entrepreneur
Mr Xiao founded a game discovery portal Downjoy with his high school classmate in 2004. In the early feature phone era, Downjoy became a pioneer of mobile game industry. It has evolved to be a leading Android mobile game platform in China with 120 million users, with a most devoted and loyal mid- to hard-core mobile game user community.
Downjoy has had partnership with over 3000 developers globally. In 2011, Harry signed the deal with Rovio to bring Angry Birds to China users, which established the first case of mobile game advertisement business model. He also published Gameloft IP Order and Chaos in China market.
Harry also founded HuHuVR, a platform which is the largest VR/AR content in China and devoted players as well.
Since 2014. Harry has become well versed and a firm believer in Bitcoin and blockchain technology. He has backed a series of blockchain related technology companies or foundations including 8BTC and AwareCapital as a prolific angel investor. 8BTC is ranked #1 blockchain community in China.
As a very active angel investor and a heart for innovations and capable entrepreneurs, Harry enjoys working closely with founders in the early stage. He is one of the key contributors to the ideas in forming the two blockchain projects - SmartMesh and DOGI.
He also wrote several articles on bitcoin and blockchain related thoughts and user cases that appeared in Chinese Fortune and Finance Time magazines.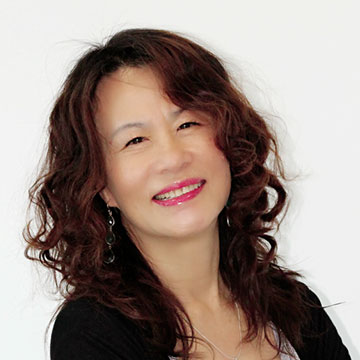 Shirley Lin
Co-founder, DOGI
Shirley is a seasoned international business development executive focusing on mobile Gaming and AdTech sectors, primarily on monetization, user acquisition and investment. She was a multi-time entrepreneur and advisor to startups and a frequent speaker/judge in various global tech conferences. In recent years, having served on the senior executive rank for international companies from Italy, France and China, she has insider knowledge and deep connections in Silicon Valley, China and Europe, where she specializes in cross border operations, building strategic partnership and M&A. Since late 2017, Shirley has been involved as key team member in two blockchain projects.
She served as VP of Global Business Development at Yomob, a cross border US/China AdTech company offering video ads optimization to scale up game developers' maximum revenue potential. She was also a core team member for the DATA.eco Blockchain Project.
She started her career as an aerospace developer on Space Shuttle Program in NASA, Texas and various O.S. core development management in Fortune 500 tech companies in Silicon Valley. She held a BA in History and a Master's degree in CS/Math/Stat.
Previously:
VP, Business Development, APAC, Nexway (www.nexway.com)
VP of Global Business Development at Yeahmobi (AdTech)
VP of BizDev at console.os (Android based game console)
EVP of BizDev at Beintoo (an Italian startup, AdTech)
OS Development Manager at HP
Sr. Project Lead on Space Shuttle program at NASA (Houston)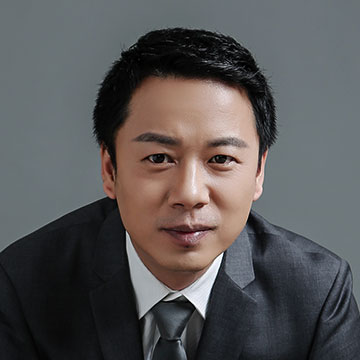 Shuo Kang
VP of Research and Development
He is mainly responsible for blockchain technology research and development and the design of tokens. CTO of PDJ Education, Senior Engineer of the Blockchain Center at Tsinghua University. Kang Shuo has more than 17 years of experience in system software development and has extensive practical experience in operating systems, compilers, virtual machines and symbolic execution. He was invited to participate in the Poster section of the 2015 LLVM Developers' Meeting and presented his self-developed Android simulator project. SkyEye Virtual Machine, an open source project led by him, has many users at home and abroad and is one of the well-known open source projects. android_s2e, an open source project led by him, is used internally by Huawei. Currently, he is mainly engaged in the development of the underlying system of blockchain.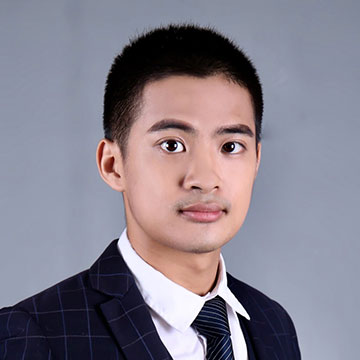 John Chen
Chief Architect
Ph.D. student of School of Physics, Peking University, winner of Presidential Scholarship Peking University. As a sponsor of the Peking University Blockchain Technology Seminar, he is committed to promoting the dissemination of blockchain technology on campus, and successful conversion of results and project implementation. He has long been engaged in distributed computing and electromagnetic field simulation research, is proficient in various blockchain standards and protocols, and has published many papers in relevant top academic journals. He was a visiting scholar at Stanford University where he participated in the key projects of the National Science Foundation. Team sponsor of the blockchain game Ether Warship.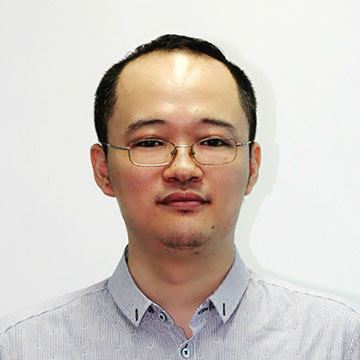 Niitopper Xu
Game Creative Officer
Responsible for game development content collaborations and game innovation. Ajoylab game producer. "Path Through the Forest", an independent game he jointly produced and released as the project leader, was recommended by Apple and Google in more than 100 countries in 2017. He worked as a planner and producer in Sohu Changyou, and participated in the production of the best-selling product "Dragon Oath"; he served as a game product cooperation director at Elex and Renren Games and was responsible for product cooperation with the game development team. Ph.D. in Optoelectronics, Chinese Academy of Sciences.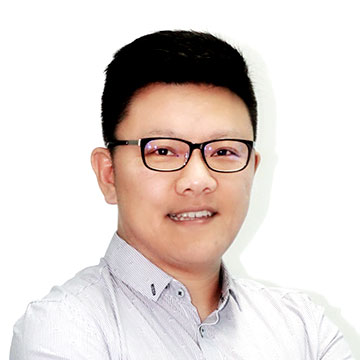 Ya Liu
VP of Technology
Liu Ya, the sponsor and producer of AjoyLab blockchain game, led his team to develop the world's first mobile 3D blockchain game "BB Bear", which won an award in the Nebulas Dapp contest. Prior to joining AjoyLab, Liu Ya founded the mobile game company Magic Bricks Technology. His major works include "Go Go Snake", "Talking Paul", "BB Bear", "Smart Box Mover", and "Triple Land". Ranking among Apple's Top 20 best-selling games, these games were downloaded more than 10 million times in total. Liu Ya holds a master's degree in (international) business administration from Beijing Institute of Technology and a master's degree in software engineering from Beijing University of Technology.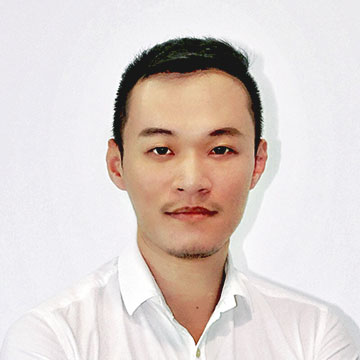 Hao Chen
VP for Global Markets
Hao Chen is a well known influencer in the blockchain marketing research and analysis within the EU and China crypto sectors. As an expert on the application of blockchain technology, he started focusing on the gaming industry in recent years. Understanding the unique nature of marketing and opportunities of decentralizing the entire distribution and user engagement in the blockchain games, his work included evaluation of various crypto games, and advising on marketing strategy for a number of blockchain games and Dapps. He is also the co-founder of DapDap.io, which is the largest blockchain gaming community in China. Prior to the blockchain projects, Hao was an international trade specialist running large volume of import/export business between Europe and China acquiring deep understanding of the culture and trading patterns between the East and the West. Hao earned a BA in Business Economics at University of Ghent, Belgium.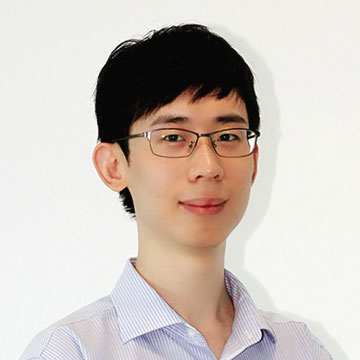 Long Wang
Product Manager
Wang Long joined DOGi at early 2018. Now He is responsible for the portal website development of the DOGi Project. Responsible for the portal website development of the DOGi Project. Wang Long graduated from University of Electronic Science and Technology of China (UESTC) at 2015. He then joined Downjoy Chengdu Ltd. as a Product Manager who was in charge of Downjoy's web projects development. He has very rich experience in the operations of game player communities, oversea game development and oversea game publishing areas.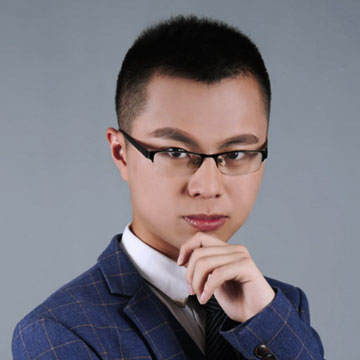 Simon Li
Side Chain R&D Director
Co-founder of Belew Tech and co-sponsor of the blockchain game "Ether Warship". He worked on high performance computing for medical images and has a deep understanding of distributed computing. He has abundant project experience. He led blockchain eco projects such as Ether Warship, BiTaiwan, and Walk-E, and participated in generic blockchain projects like koala life and ecsc as technical support. He has extensive practical experience, ranging from the underlying structure to smart contract development in the application layer. At the same time, he provides artificial intelligence support in the team. Master's degree from Xiamen University.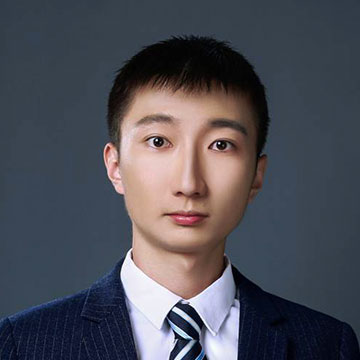 Yuhui Tang
Senior Engineer
As an expert in the field of high-performance computing, he has enriched basic research and application development in the national key project research group for high-performance computing. With in-depth understanding of blockchain application development and interface interaction, he is proficient in various consensus mechanisms and algorithm designs of blockchain, and was involved in the development of Ethereum's first collectible card game "Ether Warship". Ph.D. student of School of Physics, Peking University.
Advisor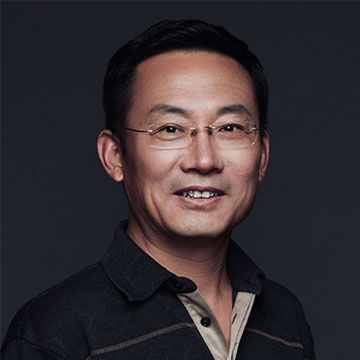 Wang Binsheng
Distinguished Professor of the Graduate School of Chinese Academy of Social Sciences, Doctor of Economics, Chinese Academy of Social Sciences. He is a consultant of China Blockchain Development Organization, early investor of digital currency and well-known blockchain evangelist.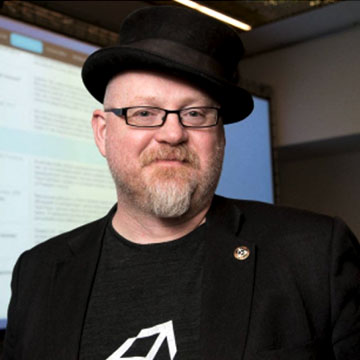 Oscar Clark
Consultant, Executive Production
Oscar Clark is a seasoned consultant specializing in project-based Executive Production. A pioneer in social games services since 1998, he was Vision Lead for British Telecom's Wireplay, one of the first online games communities, Global Lead for Digital Games at Hutchison Whampoa (3UK) and Home Architect for PlayStation®Home. In most recent capacity, he was an Evangelist for Papaya Mobile, Applifier and Unity Technologies. An author and sought-after speaker, his first book, "Games As A Service - How Free To Play Design Can Make Better Games" was published by Focal Press.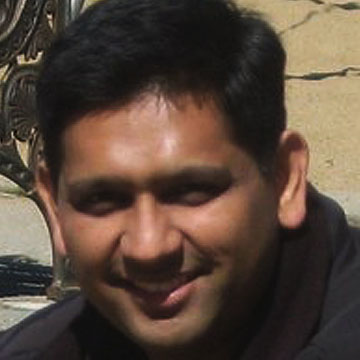 Sumit Gupta
Founder, CEO at Boom.tv
Sumit is the founder and CEO at Boom.tv, a venture backed livestream gaming platform bringing influencers and communities together. Mr. Gupta is a 3x Entrepreneur (multiple exits including Bingo Bash), Angel Investor and Mentor. Passionate about startups and working with entrepreneurs. With over 15 years of product and business experience in gaming, mobile, social, consumer web and blockchain, he has Invested in 50+ startups including as early Investor in crypto currencies and venture including BlockChain Capital, Blockstream, Filecoin, Blockcypher, Vault12, Chia and Intangible Labs (basecoin). He is also a Managing Partner at Piazza eSports Ventures with particular focus on investments and incubating eSports and Gaming startups. The Venture firm's portfolio include Discord, Vulcun/StreamLabs, BitKraft, G2 Esports, DrDisRespect stream team, Boom.tv, Rolocule Games, Boom Fantasy.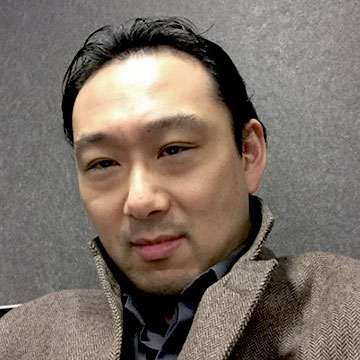 Leo Chiu
Mr. Chiu is the venture partner of the Spike Ventures (a venture fund for Stanford University Alumni), focusing on blockchain, AI and big data related ventures. The last four big data/AI startups where Leo served as CTO, VP of Engineer or founding engineer including MyFitnessPal, Webjuice Apptera, all lead to successful IPO or M&A, with a combined market valuation of over US$1B. Prior to those, he worked as an Associate at Morgan Stanley, New York. At his spare time, he provides mentorship to the youths and young adults in the greater bay area of China in various entrepreneur programs. He is a frequent public speaker and lecturer. Leo has a BA in Stat/CS from BYU, Utah, and M.S. in Management Science and Technology from Stanford University.